ShipperHQ Developer Platform
Explore our SDK with API reference, examples, and a playground to help you start building your custom integration with ShipperHQ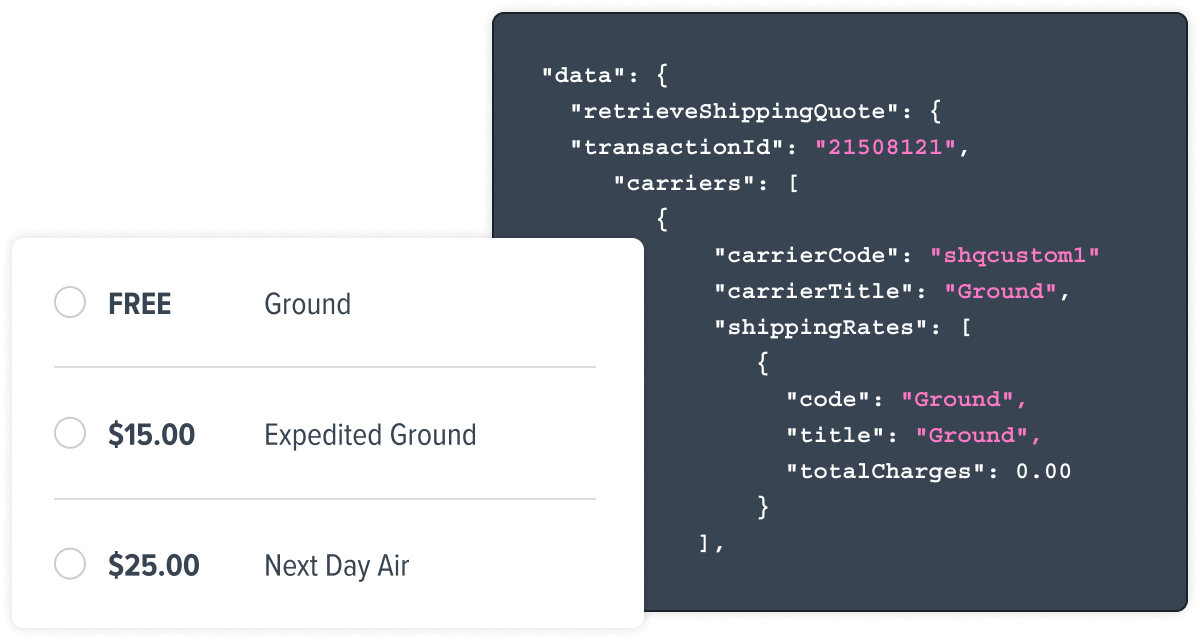 Rates
Get shipping rates for your application
Get live shipping rates using complex business logic with a simple query via the Rates API.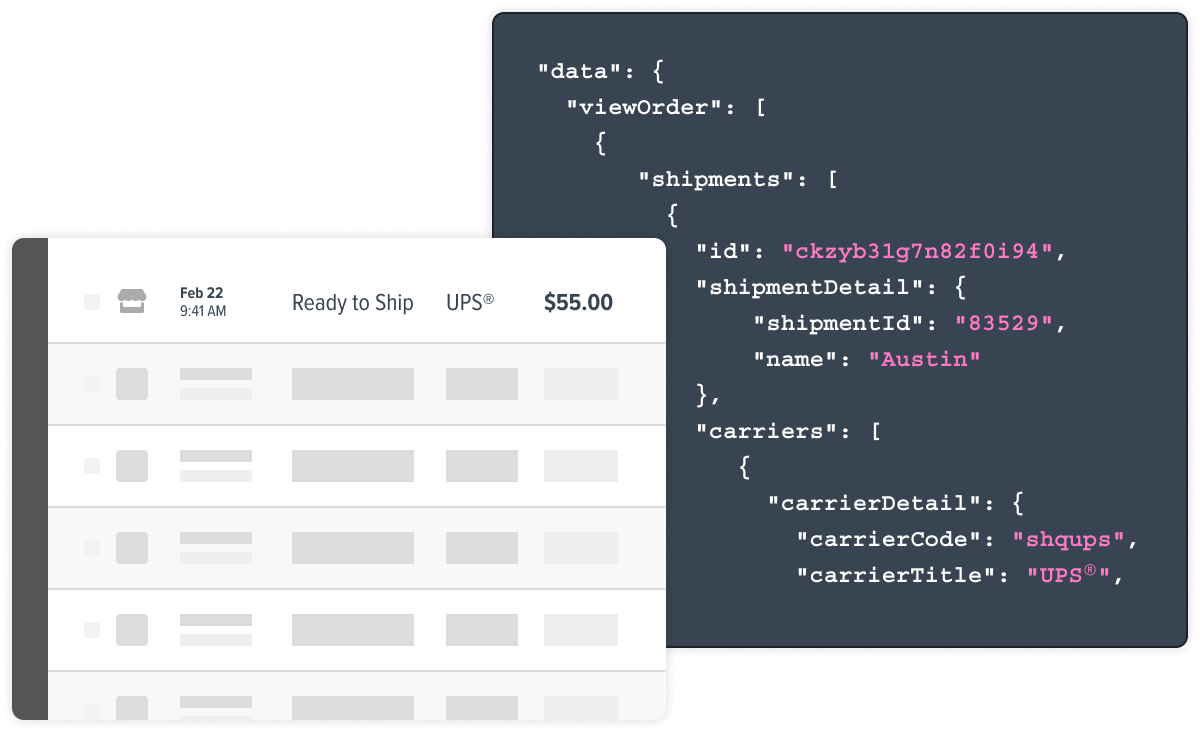 Insights
Manage and fulfill your orders easily
Leverage ShipperHQ's orders database to fulfill orders more efficiently via the Insights API.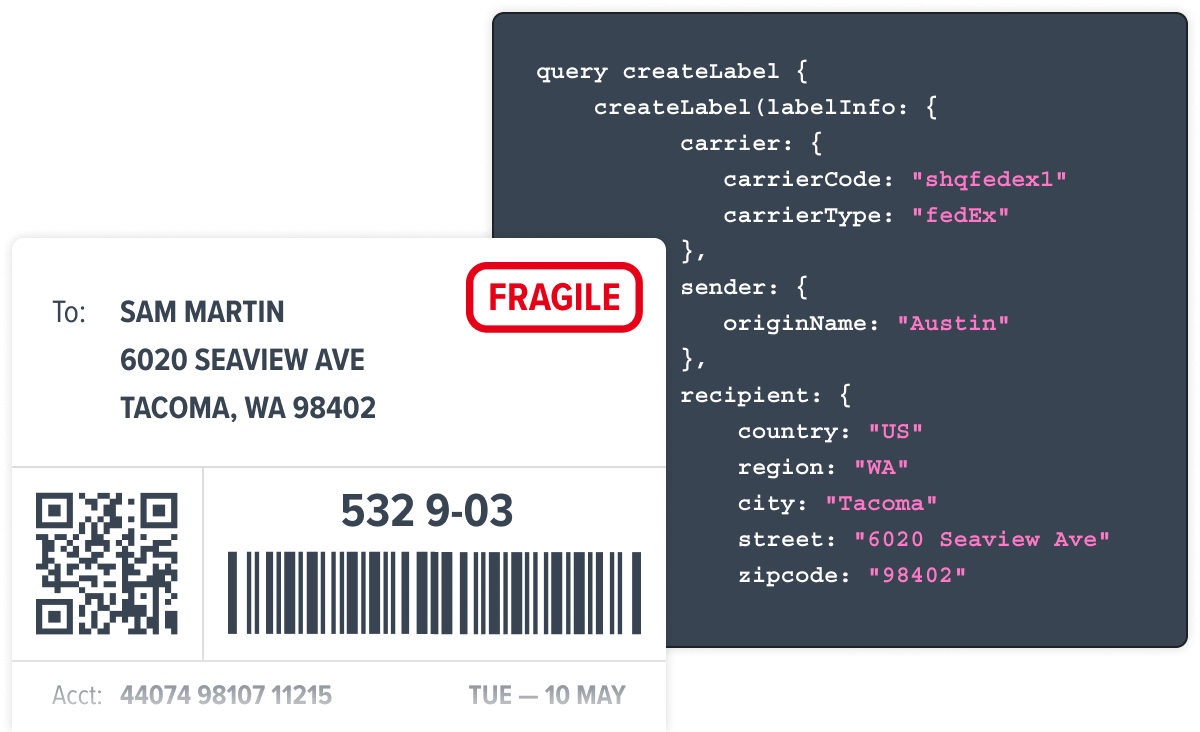 Labels
Purchase and print shipping labels
Coming soon! Please contact us if you want to print Shipping Labels in your application! (Labels API available in beta).
Need specialized developer support?
We would love to hear from you: Please contact our Dev Support team.
If you need help configuring ShipperHQ, please visit our ShipperHQ Help Docs